In this guide I will review the best place to buy wedding envelopes online by comparing 6 of the best companies that sell some cute, colorful, and craft-worthy envelopes!
Let's face it, selecting envelopes can often be overlooked in a DIY wedding stationery project. After putting so much time and effort into crafting the perfect wedding invitation, don't ruin the first impression by choosing a thin white envelope – boring!!
Dazzle your guests instead! Enclose invites, save-the-dates, an other wedding stationery in envelopes that match your unique wedding look and feel.
Do-it-yourself wedding stationery can be a rewarding experience, and might even be more cost effective. If you decide to get your stationery printed by a professionally company (Vistaprint is a good choice),
usually these companies will include a free pack of 100 or so white envelopes.
But beware, these envelopes can be thin and flimsy — not exactly the wedding stationery opening experience you envision. If you do get a pack of free white envelopes, great! Keep them for future letters to send government documents, or use them for birthday cards, thank you notes, etc.
Below are my top 6 online envelope companies (June 2016) in terms of their service, features, selection, price, and overall value.

Company: Paper Source
A highly respected brand in the online wedding stationery world. Paper Source offers good value for money spent.
Key Facts:
A great option if you need a smaller number of envelopes
Easy to use website that allows you to search by size
Extra discounts if you buy in bulk
If you are not fussy, they have a small discount section that sells envelopes with slight imperfections at a reduced price
Unfortunately they do not offer samples
Pricing: A minimum order for envelopes is 10 packs, and they range in price from $4.25 – $7.25 per pack
Envelope Types Offered: 4 bar, A2, A6, A7, A9, #10, Square, Business
---
Company: Paper and More
It is a family run business, so you know the customer service will be as personal as you can get. We are glad to see that Paper and More recently updated their website — a much better overall envelope buying experience!
Key Facts:
Good selection of envelope color choices, 90 different colored A7s to be exact
Choose between either square or Euro flap
Sample packs available if you would like to see their envelopes before ordering or can't choose which color you want (18 envelopes in various combinations)
Small sale section where you might find discounted envelopes for your event
Pricing: A minimum order for A7 sized envelopes is 50 per pack and they range between $11.99-$19.99
Envelope Types Offered: A1 (4 bar), A2, A6, A7, A8, A9 and more
Company: Envelope Mall
The name says it all. A huge selection of over 255 envelope colors for A7 size alone means you'll be able to find the envelope for your wedding stationery.
Key Facts:
One of the easier sites to navigate and search for envelopes by both color and size
Allow you to order sample envelopes
Host a large warehouse section selling excess stock at discounted prices. You may be able to find your must-have invite for a cheaper price!
Pricing: They sell A7 envelopes in larger quantities at a minimum 100 envelopes per pack and range from $6.70-$21.95
Envelope Types Offered: A1, 4 bar, A2, A6, A7, A9, A10, Square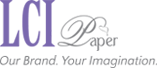 Company: LCI Paper
LCI Paper is a great choice if you are looking for different flap options!
Key Facts:
Flap options: euro flap, old world flap, pointed flap as well as square flap
A user friendly website allows easy navigation – first choose your envelope size and then color
A selection of 133 different envelope colors to choose from; white envelopes with 42 different liner colors.
Unfortunately, liners are not sold separately
For a little extra, they will print the name and address of your guest right onto the envelope, which is a great time saver.
You can order samples
Extensive sale section
Pricing: A minimum order for A7 envelopes is a 50 per pack and they range from $14-26 dollars
Envelope Types Offered: A1, A2, A6, A7, A9, A10, #10, Square
Company: Envelopes.com
With a name like Envelopes.com, I am sure you guessed what they sell! They are a 2nd generation owned and operated family business that has been running since 1971. Their focus is to provide their customers with the largest in-stock selection of envelope styles, sizes and colors.
Key Facts:
A good place to start if you are looking for a unique and hard to find styles. You can start your search by colors or styles or through their own designated wedding shop section.
Offer over 100 colors in A7, including saturated LuxColors, LuxTextures, Metallics, LuxFoil Lined and LuxSparkle.
Envelope samples available. Up to $5 spent on samples can be used towards your next order of $20+
Pricing: Minimum quantity order for A7 is 50 and they range from $8.95 – $21.95
Envelope Types Offered: A1, A2, A4, A6, A7, A8, A9, A10, Square
Company: CardsandPockets.com
A small online store that specializes in pocket invitations.
Key Facts:
Sell over 108 color of envelopes in 12 different sizes made of premium paper
A clearance section means you might be able to score some half price envelopes and liners
Pricing: Minimum quantity to order A7 envelopes is 10 and the prices range from $0.15 – $0.31 each
Envelope Types Offered: A2, A6, A7, A8, A9, No. 10, 6 1/2″ Square, Outer A7.5, Outer 6.75 Square, 3 5/8 x 5 1/8 RSVP Envelope, 3 5/8 x 5 1/8 RSVP Envelope and A+
After you receive your envelopes, go read our tutorial on How to Address Save-the-Dates