Guide to Engagement Ring Insurance 2022
An engagement ring is precious in more ways than one. It's a symbol of love, which makes it priceless. Whatsmore, it's also likely one of the most expensive pieces of jewelry you own. Ring insurance can at least help mitigate financial loss in case something goes awry!
I know it's no fun thinking about things that might go wrong, but putting a safety net in place is a good idea – especially when it comes to your engagement ring. The thought of mine getting lost, stolen or damaged makes my stomach drop and insurance is a big comfort.
---
Guide to Engagement Ring Insurance
You may prize the sentimental value of your ring, but there are practical reasons for getting insurance too. Continue reading for a complete guide to insuring your ring including:
Why you should get insurance
When to purchase it
How to choose your policy
What happens if disaster strikes
Why You Should Get Your Ring Insured
It's expensive – Even a modestly-priced engagement ring is a big investment, and it's likely worth more than the majority of your other jewelry pieces. High-value items should always be added to an existing policy or covered by a stand-alone policy. I cover this in more detail further below, so read on!
It's worn every day – Unlike a pair of favorite earrings or a treasured brooch that you might wear for a special occasion, engagement rings are generally worn every day. That means they're at more risk for wear and tear or unfortunate accidents.
When Should You Purchase Ring Insurance?
The best time to get insurance is as soon as possible after you've bought the engagement ring. Accidents can and do happen, even to brand new items. You wouldn't drive off the lot in your new car without insurance, so why would you delay insuring your engagement ring?
Start shopping around for insurance while you shop for your ring. Continue reading for tips on how to compare insurance providers.
You'll want to be ready to take out a policy as soon as the ring is in your possession – even if it's pre-proposal. Think how devastating it would be if your ring was lost or stolen before you even had time to pop the question! You can always switch the policy later if you'd like to put it in your partner's name.
Determining How Much Coverage You Need
Working out how much insurance you need is about more than just looking at how much it cost. There are other important factors that come into play. Things to bear in mind such as:
Your ring's value: It may not be the only factor, but it's certainly an important one! How much your ring might cost to replace or repair will have a big effect on the amount of cover you need.
Where you live: The area you live in plays a part in an insurer's calculations. If you're in a low crime level area, you may be rewarded with lower premiums.
Whether you add deductibles: Adding deductibles could lower your monthly repayments. Although, you might have to pay out a little should the worst happen. Be sure to ask about deductibles and weigh up whether they are the right choice for you.
Check the Paperwork
When buying an engagement ring, check that it comes with a grading report or diamond certificate that details the value of the stones. Not only is this ideal for peace of mind, but it's very handy should you ever have to make a claim.
Get an Appraisal
I recommend having your ring appraised by a third party. You can't get accurate coverage if you're not even sure how much your ring is worth. A paper trail will make it easier for an insurer to ascertain the true value of a ring, saving you from potential hold-ups or headaches.
Comparing Insurance Providers
I bet you did plenty of shopping around when picking out the perfect engagement ring! Now it's time to put a little bit of energy into finding the right insurance provider. I know it's not quite as exciting, but worth it to know your beloved ring is protected.
To find the best insurance provider and coverage, you'll need to do a little research and ask a few questions.
Key Questions to Ask Before Buying Insurance
Ask a potential insurance provider a few key questions when comparing insurance policies:
What happens when disaster strikes? This is a good question to ask because the answer might not be quite as straightforward as you think. Do you have to tell your insurance company within a certain amount of time? Will you need a police report?
What's covered? Not every insurance policy is the same. Before you sign up, be sure to double-check what's covered. The last thing you want to do is assume you'll be safe only to find out your policy doesn't cover certain situations you want it to. Look out for loss, theft and accidental damage. You could even get cover for common problems like a stone falling out.
What exclusions are there? When determining what's covered, you'll want to double-check the policy's exclusions. Some policies might have exclusions that mean they won't pay out if something happens to your ring while traveling, if it's damaged in your workplace (normally only if you have a physically-demanding job) or if your finger swells during pregnancy and the ring has to be cut off. Asking about exclusions can save a lot of heartache later on.
How much control will you have? When the worst happens and you need a replacement ring, you'll want to have some control over what the new ring will look like, especially if your original engagement ring was one-of-a-kind. Some insurance companies would prefer to replace a ring like-for-like without your input. Additionally, check if you're allowed to choose a repair shop for a damaged ring.
How quickly do they pay out? The insurance company might not be able to give you a precise answer. However, they should be able to offer a ballpark date. It's a good thing to know because this can vary wildly between providers. While you may be happy to wait, you might be keen to have something back on your finger as quickly as possible.
Is there a deductible and how much? Does the policy have a deductible and if so, how much is it? A deductible is an amount of money you agree to pay if you have to make a claim. This will vary depending on the policy and also how much your ring is worth. Choosing a deductible can lower your monthly payments.
Add an Engagement Ring to an Existing Policy
If you already have a comprehensive home insurance policy, you may be able to simply add your ring to it. Many insurance providers offer an extension or 'rider' with coverage specifically for engagement rings. I recommend searching for separate policies too, so you can compare and contrast.
Tip: If you do purchase a rider on your existing home insurance, make sure you know the process to follow if and when you decide to move as this will impact your coverage.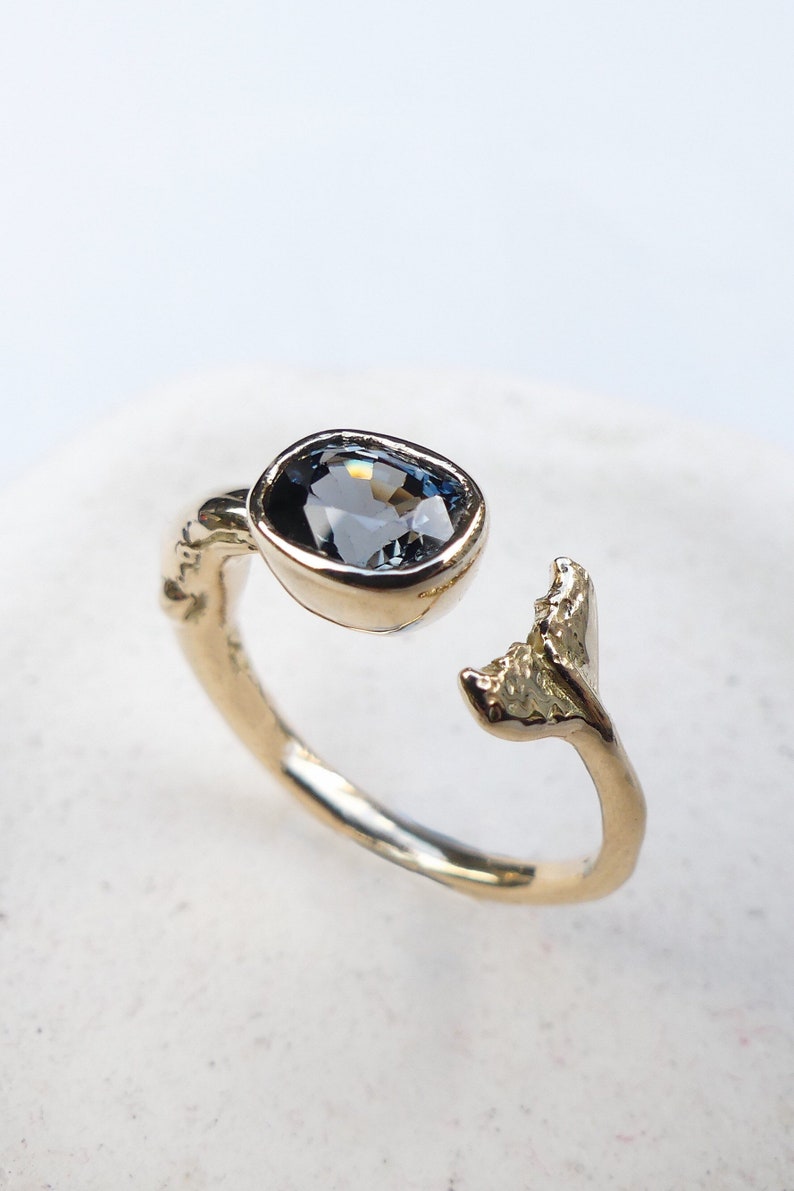 Revalue and Reappraise
Once you've got insurance all sewn up, do yourself a favor and put a note in your calendar (a few years down the line) to revalue the ring. It could be that a stone has gone up in value and your coverage isn't going to cut it. A regular reappraisal keeps insurance in good order as time goes by.
Tip: Are you covered for inflation too? After all, you're likely to have this ring and policy for a long time!
Protect your ring investment and enjoy your dazzling engagement ring worry-free. I promise, the time you invest in finding insurance won't be wasted. Even if you never need to make a claim, peace of mind is invaluable.

Not picked out your perfect ring yet? Check out our guide to choosing an engagement ring!
---
---
*Did you find this [Topic] useful? Did you learn something from it? If you did, SAVE THIS PIN below to your Engagement Rings board and check this post out at a later time*