23 Fun Gift Ideas for 8 Year Old Girls
It can be hard enough buying a gift for your own 8 year old girl, let alone for a granddaughter, niece, or goddaughter who you don't see 24/7. Even as a parent, trying to obtain gift ideas from my kids is like extracting teeth. They have a few currently-popular big-ticket items, and then their list stops there.
Every time I ask if they would be interested in something they respond, "yeah maybe" or "I don't know". Attempting to discern if they would really play with a toy, complete a craft, or read a book instead of burying it in their closet or abandoning it under their bed is comparable to college-level logic problems. If you made it this far through my rant, you probably get the picture. Gift buying is no easy task.
We want to help make your decision a little bit easier if we can! That is why we have rounded up gifts for 8 year olds that we love (and my kids did too!). We have tried to find a wide variety of items that fall into various categories of interest, so hopefully there is something for everyone!
Gifts We Love For An 8 Year Old Girl
1. Go Glam Nail Salon
by Cool Maker
From a young age, my daughters have always requested that I paint their nails. They love changing out their polish and getting fun designs, but I am no professional manicurist. The Go Glam Nail Salon makes it blissfully easy to get great nails and I even trust that they can do it themselves. Simply paint on the base coat, choose a pattern, stamp your nails, and voila!
2. Scruncheeze Loom
by iLY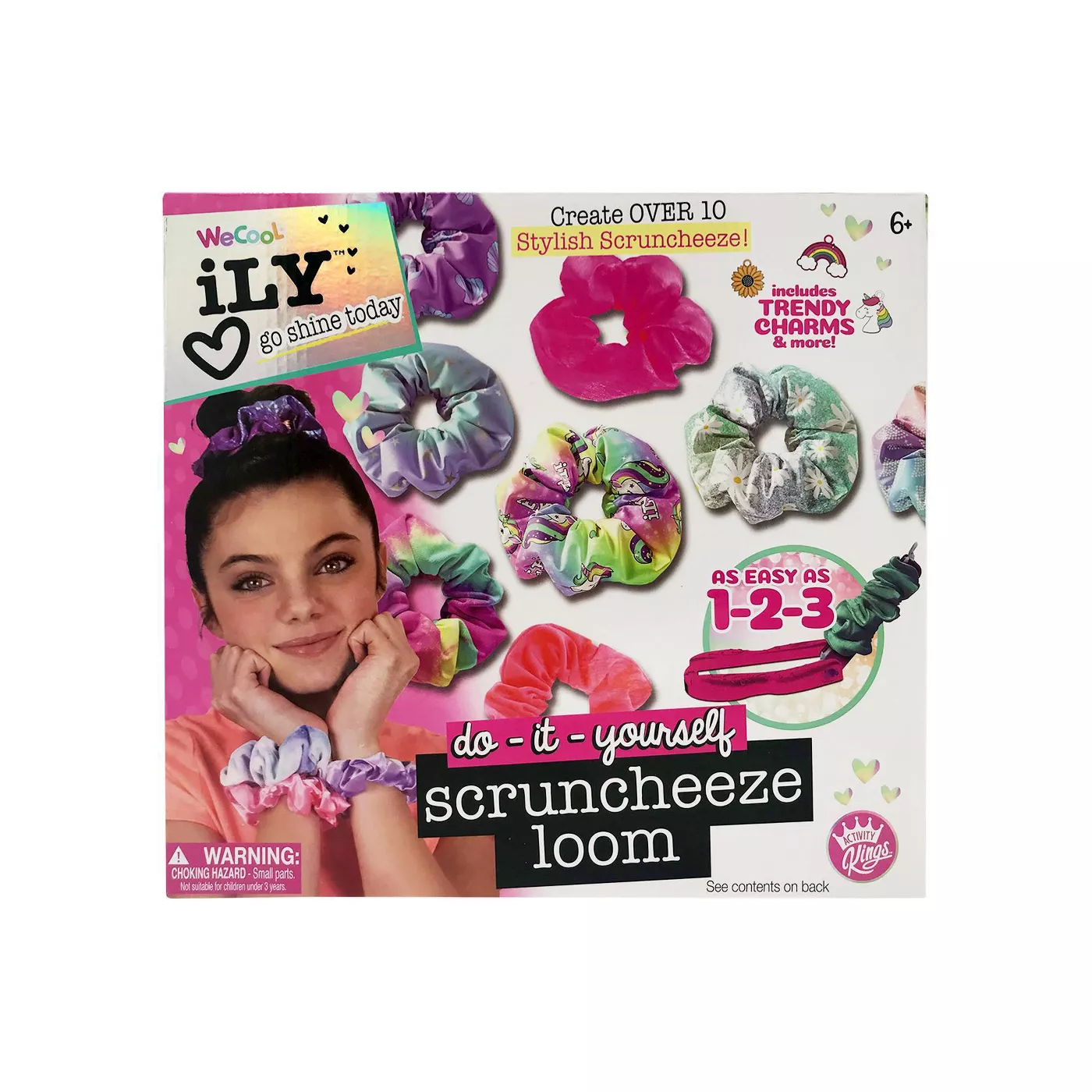 Scrunchies were mega-popular when I was a kid, and it seems they have made quite the comeback. With this fun gift, your girl can design and make her own scrunchies with this awesome loom! It has everything you need to make ten scrunchies, including different fabrics and charms.
3. Orbeez Soothing Foot Spa
by Walmart
If you are a parent, you've probably experienced playing with Orbeez. Have you ever wondered, what would these feel like on my feet? Maybe not, but I guarantee your kids have! This Orbeez spa lets them find out while receiving a relaxing pedicure; nail polish and toe separators included.
4. Blinger Deluxe Set
by Blinger
I admittedly blinged out my binder as a preteen, but it seems that kids have moved on to bigger and better things – like themselves. This blinger kit allows you to bling your nails, hair, fashion items, or almost anything else. You only need to load the gem cartridge and click! From what reviewers are saying, the sticky gems have a decent hold but aren't a pain to remove from hair. (A relief for parents!)
5. Lucky Fortune Magic Series Bundle
by WowWee
My girls absolutely love anything surprise, like the mystery collectibles you buy unseen and then unwrap to reveal what's inside. This cute set includes five bracelets, a scrunchie, and charms. Which bracelets and charms you get is a mystery, but the unboxing is half the fun!
6. Microscope
by AmScope
When my daughter said she wanted a microscope, I was thrilled! I spent hours collecting things outside to view under the lens as a kid. We found this awesome microscope that is pretty kid-friendly but still high-quality enough to let them view high-definition magnification of either the included specimen slides or whatever they find and add to the blank slides. Always a good idea to encourage those interests in STEM!
7. Artie 3000 Robot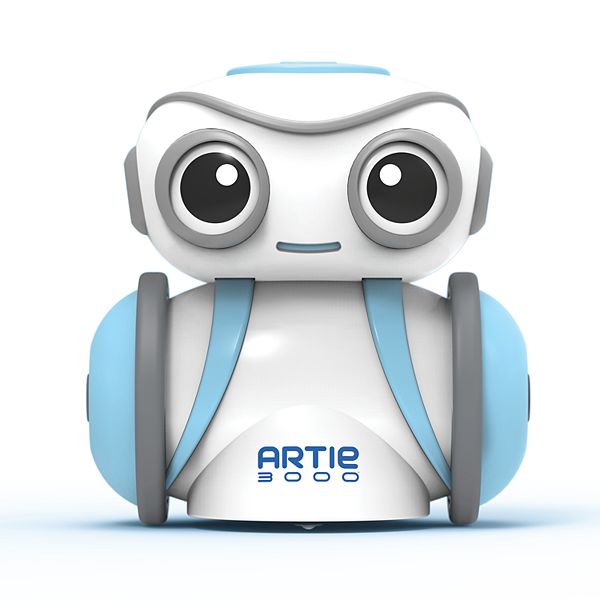 This amazing robot introduces kids to coding and robotics in such a neat way. The coding is easy to learn, allowing kids to program the robot to draw some pretty awesome designs. It includes markers, a guide, and preprogrammed designs, shapes, and games; all you need is a plain sheet of paper.
8. Ooze Labs Chemistry Station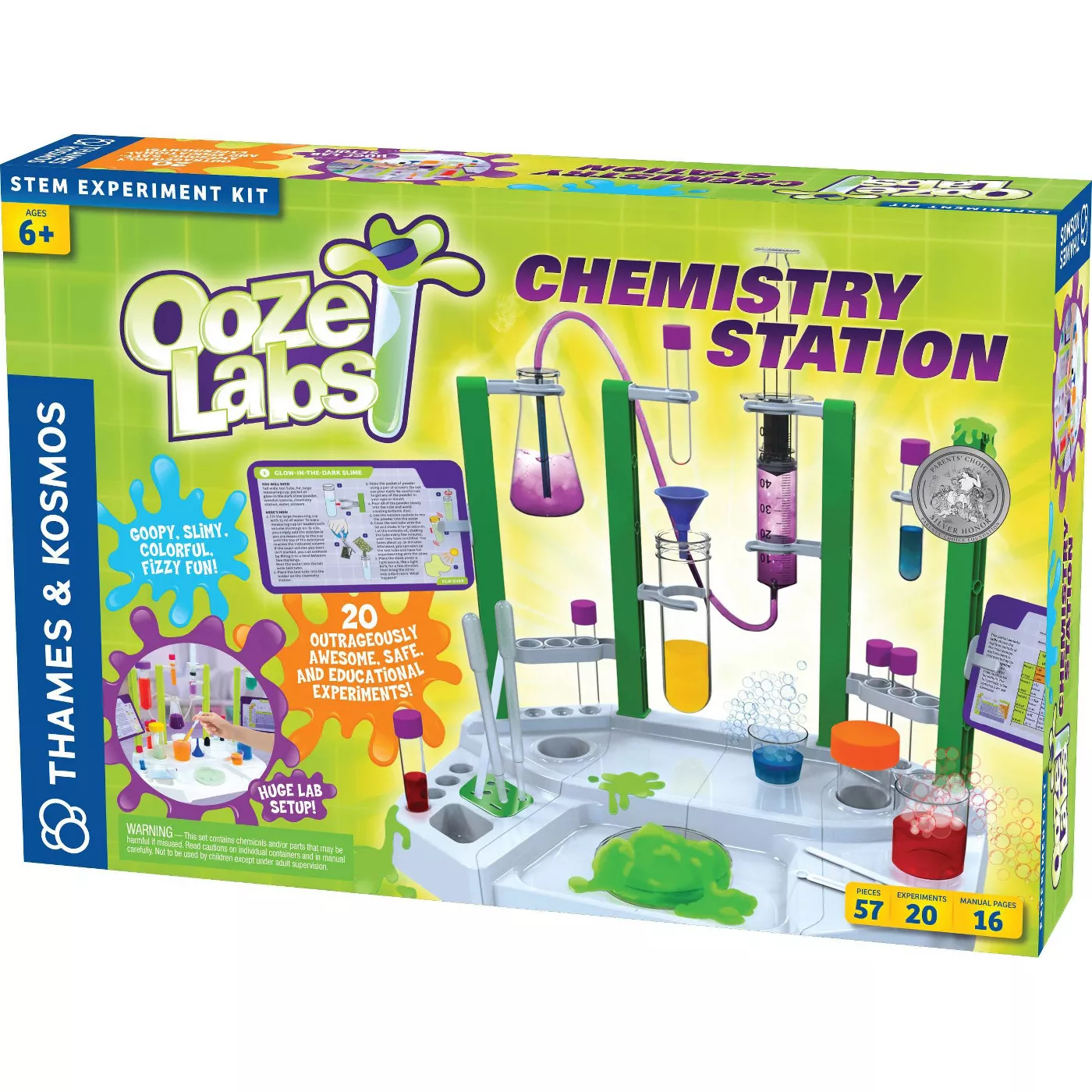 Move over, science fair volcano. This chemistry station will have your child making glowing slime, oozing bubbles, chromatography, and fizzing chemical reactions. It's a complete kit with fifty-seven pieces so you won't have to worry about finding flasks or pipettes.
You also don't have to worry about explosions, as all the chemicals are non-hazardous.
9. LEGO Friends Nature Glamping Building Kit
by LEGO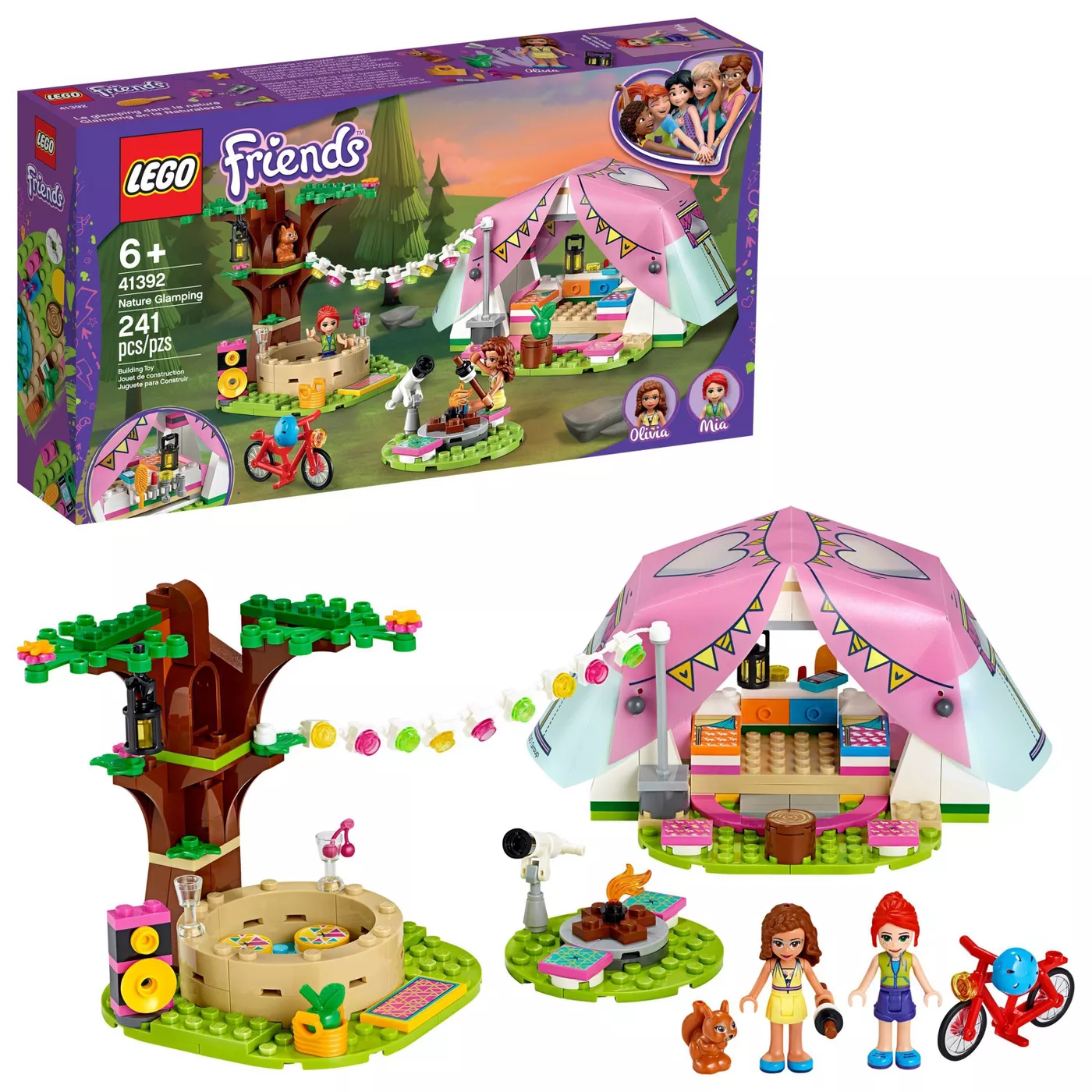 I love that LEGOs aren't just for boys anymore! This adorable glamping kit has 241 pieces that fit together to build a tent, a hot tub, a campfire, and more. Once constructed, your 8 year old can use the two mini-dolls and accessories to have their own outdoor adventure.
10. Crystal Garden Science Kit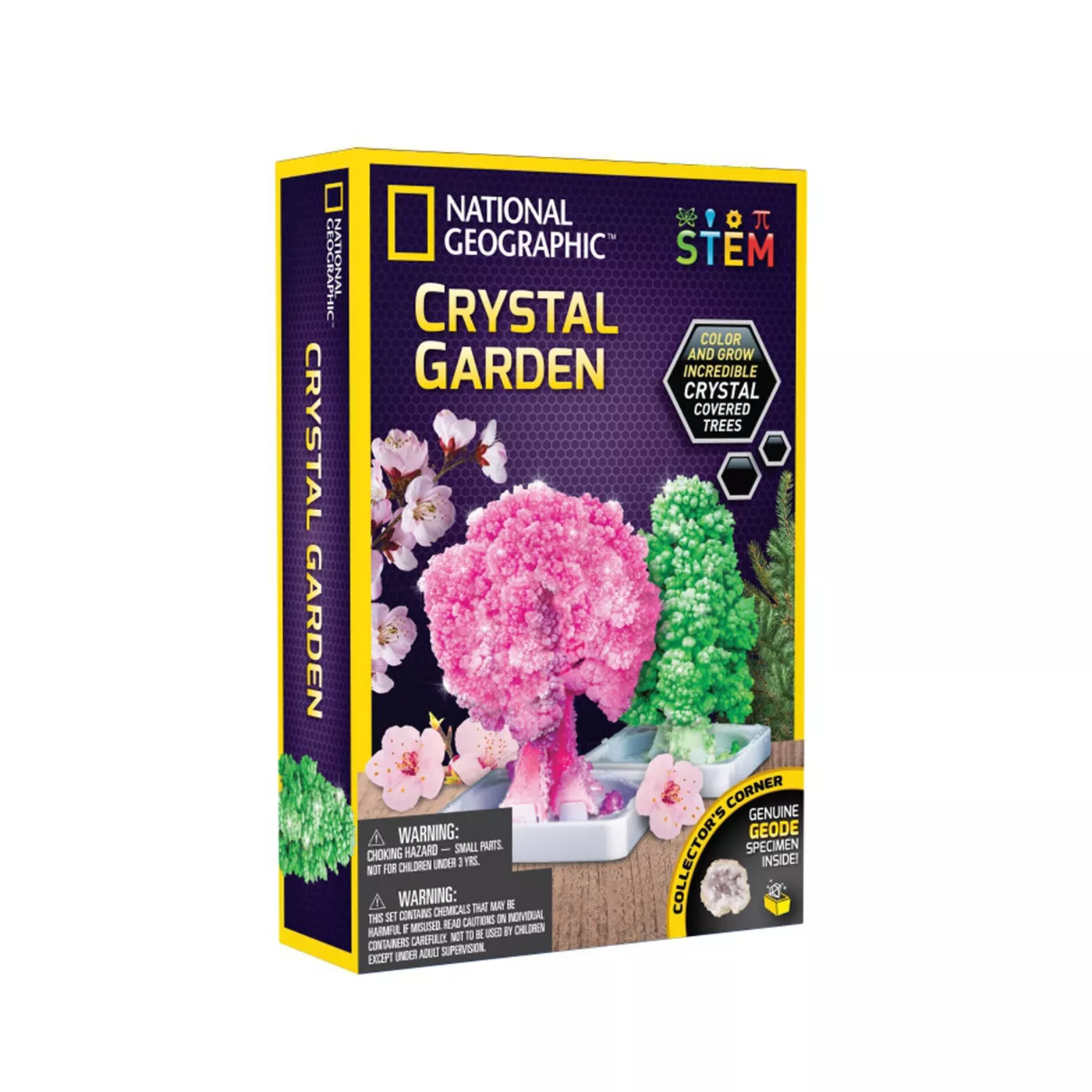 Did anyone try to grow crystals with string and sugar as a child? It was a great idea that resulted in a lot of waiting for usually lackluster results. This amazing kit has improved on the old method. Now, kids can grow crystals in minutes, on cute trees, in a color of their choosing! While the kiddos wait for their crystals to bloom, they can check out the genuine geode specimen included in the box. This is one activity you will certainly want to join in on.
11. Painting Essentials Kit
Arts and crafts, how my child loves thee. No crafting session would be complete without paint. Whether your 8 year old girl is just getting into painting or has emptied all their tubes, this kit has everything they need to make a masterpiece. Watercolors, acrylics, and even canvas; they'll be ready for their exhibition in no time.
12. Dreamcatcher Kit Craft Kit
by WORLDREAMER
These dreamcatchers are stunning, I would definitely want my daughter to make one for me. Your girl can design her very own piece of boho bedroom décor complete with feathers, ribbon, a wooden ring, and other adornments. The finished piece is pretty and fun, and making it is too!
13. Green Creativity Pressed Flower Art Kit
by 4M
Creative gals will love this new twist on a very traditional pastime. The kit supplies the press, glue, brush, and tape. Your child will need to go out into nature and search for her favorite flowers. After they're pressed, they make amazing pieces of décor, cards, or trinket boxes.
14. Rad Rainbow Craft Case
by Mondo Llama
I'm telling you, craft gifts are all the rage right now. This rainbow box is ideal for the craft aficionado. It holds, within its cute rainbow exterior, over 1000 pieces.
15. Make A Fox Friend
by Craft-tastic
Many 8 year old girls still love their stuffed animals or dolls. With this gift they can make a unique soft friend to cuddle with while learning awesome skills like sewing! The kit provides you with all the necessary items to make a fox stuffy as well as plenty of accessories to dress her up when you're done. The bonus travel tote is adorable and very useful for carrying around their new BFF's wardrobe.
16. Kodak Printomatic Instant Print Digital Camera
by Zink
Awesome retro items like Kodak instant cameras will never die. This cool gift proves it to be true! It's slim, available in different vibrant colors, and prints out your photos instantly on sticky-backed paper. Its fixed focus, auto flash, and LCD viewfinder are effortless for kids to use, the only tricky part is making sure they recharge the battery every now and again because they will never want to put this camera down!
17. Family Charades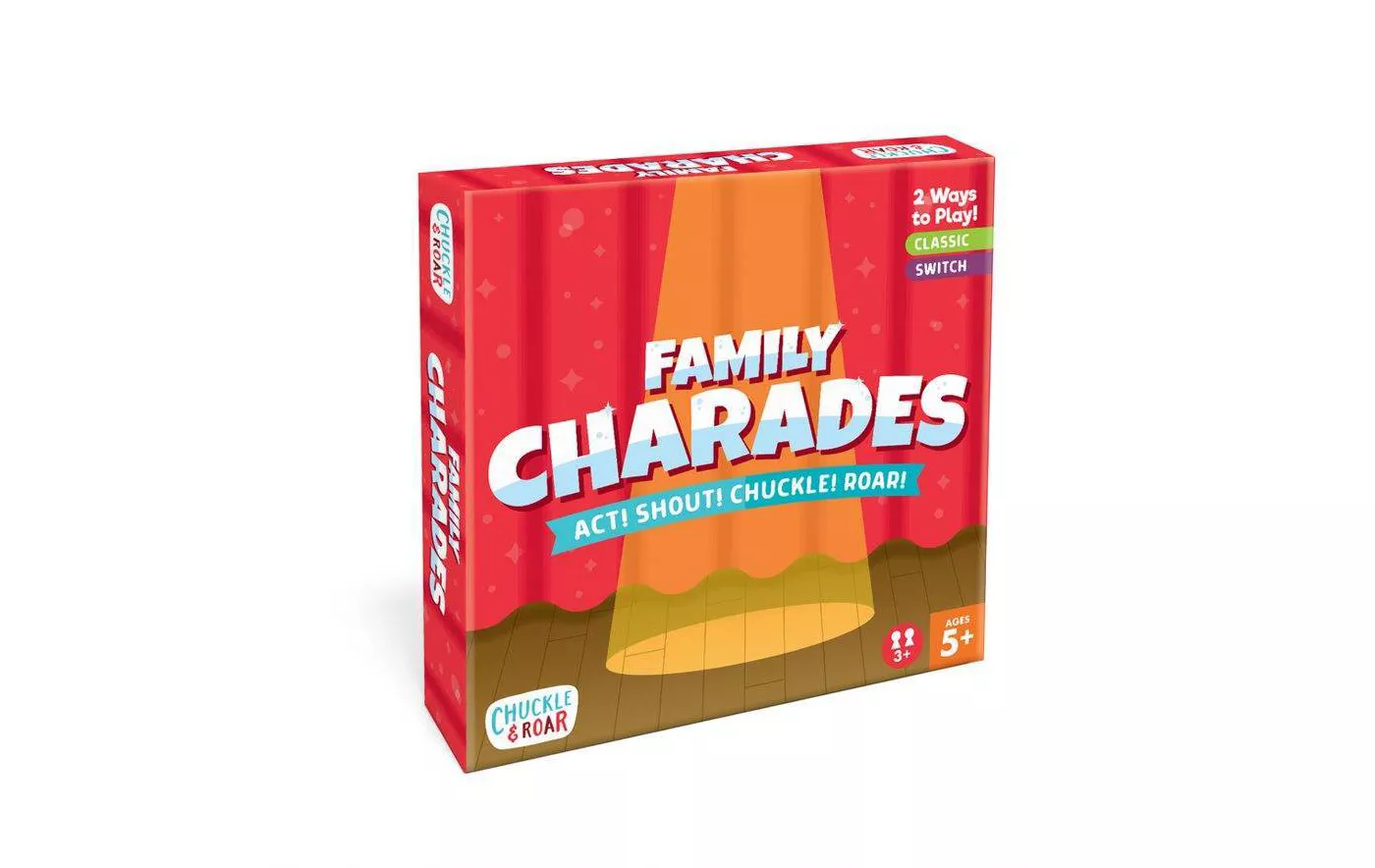 I'm obsessed with family games, and my kids seem to love them too! As your girl gets older, she will be able to participate in more complex games that are a blast for the entire family. This family version of charades has both words and pictures on the cards so even younger siblings can join in. It's hilarious and is sure to get everyone laughing!
18. Barbie 3-in-1 Dream Camper
by Barbie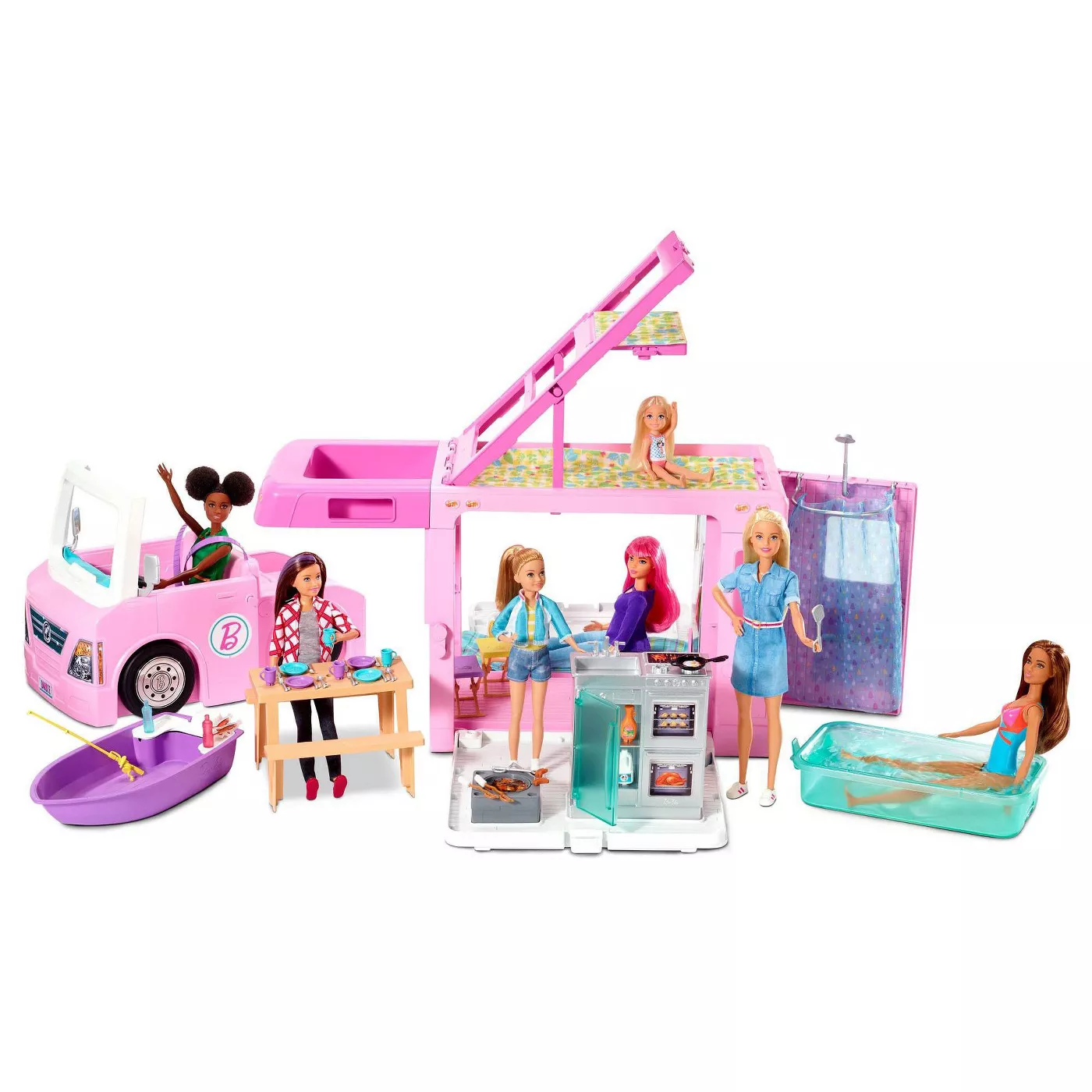 Shopping for a Barbie lover? This is sure to be their favorite gift. The 3-in-1 dream camper has multiple transformation options, from a pickup truck to a boat. Filled with accessories and hidden surprise features, it is sure to delight your girl. With a Barbie doll, a young girl can live out her greatest travel dreams.
19. A5 Lux Scooter
by Razor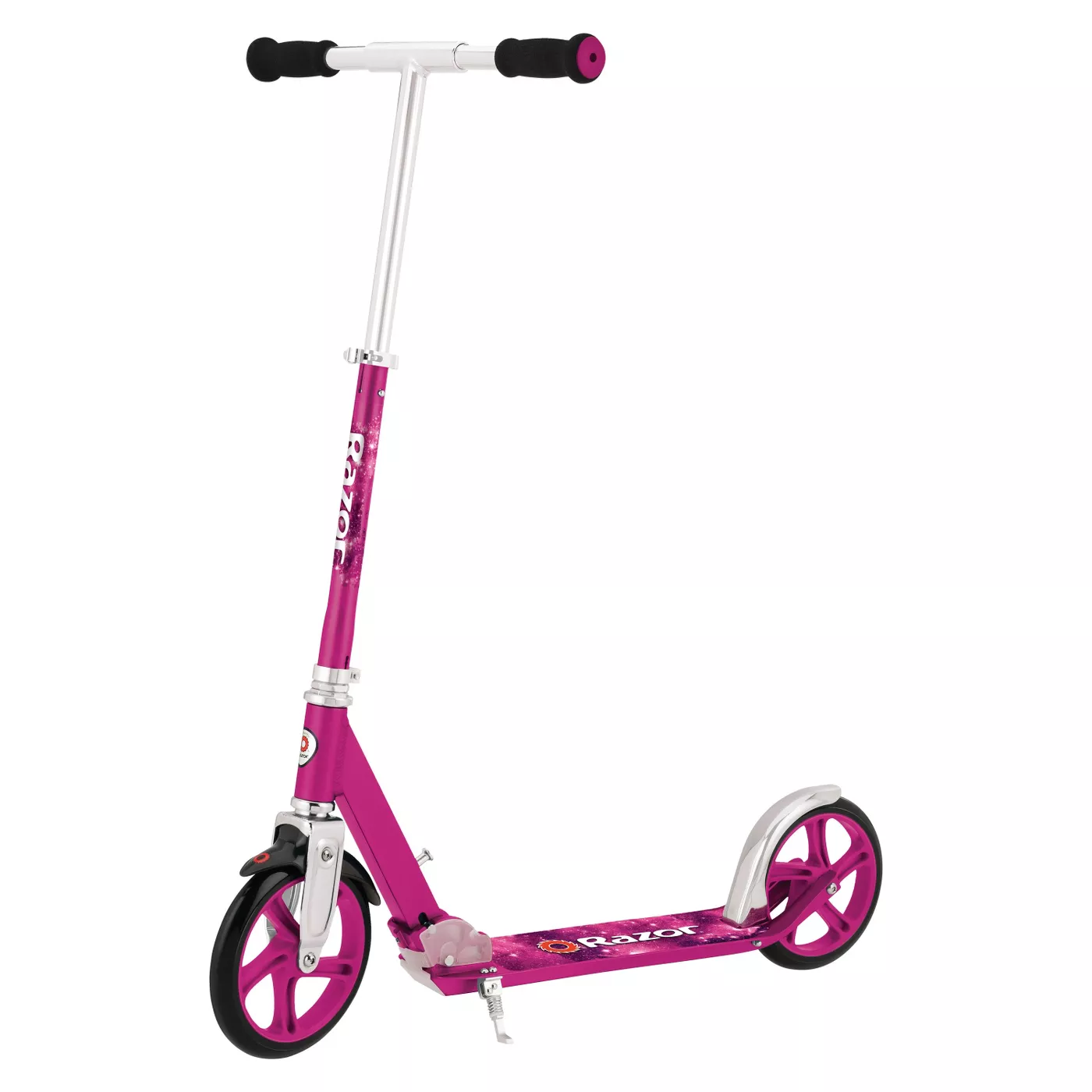 My girl loves to try all sorts of outdoor activities. Her scooter is one of her favorite things to take cruising up and down the block. This Razor Lux version is smooth and comfortable, it's even equipped with a fold-down kickstand. The adjustable handlebar and large deck mean that kids can continue to use it as they grow. Kids love that it folds down so they can take it with them, parents love the fact that it makes it easier to store.
20. Personalized Necklace
by Etsy: YourGiftEdit
This is such a sweet and thoughtful gift. It makes me tear up a little bit thinking about presenting my 8 year old daughter with one of these. Sweet and simple, these necklaces are ideal for young girls. However, they don't look childish; in fact, they're quite elegant. This piece of jewelry would be amazing to give as a mother-daughter set.
21. Good Night Stories for Rebel Girls – by Elena Favilli & Francesca Cavallo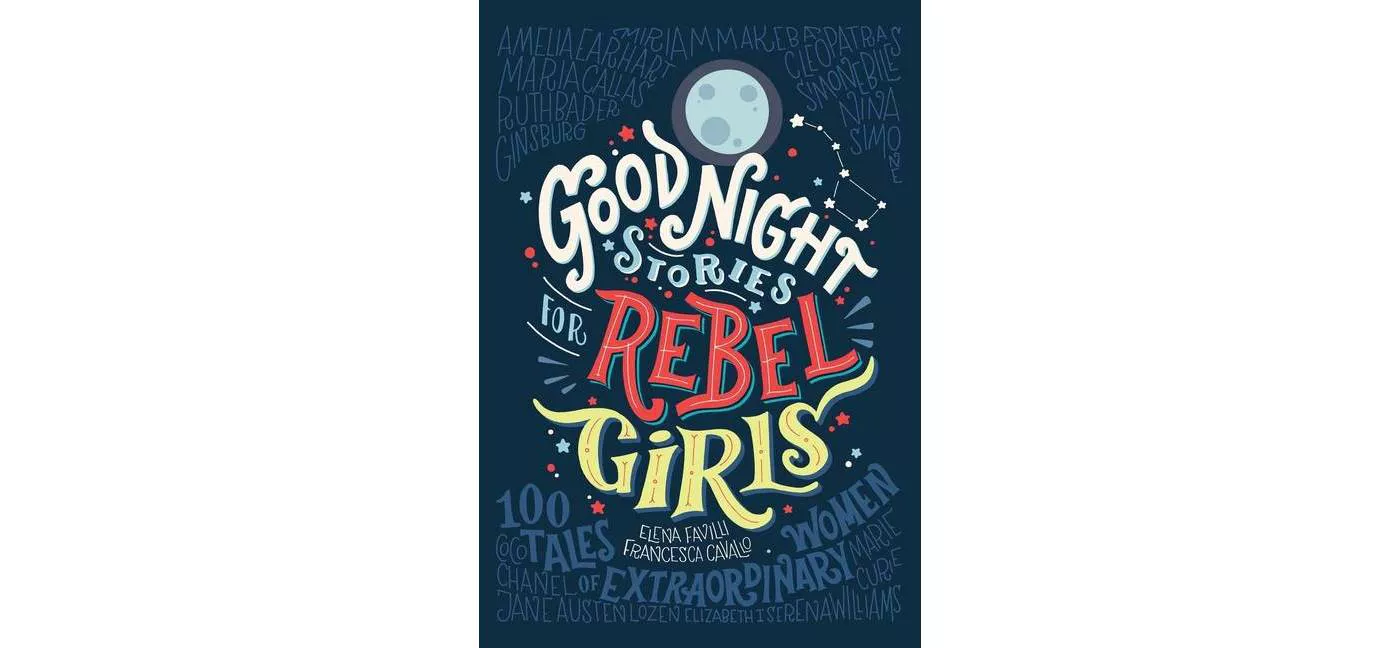 Add some awesomeness to your little girl's library with Good Night Stories for Rebel Girls. It tells tales of some super amazing women, both past and present, combined with striking art from sixty different female artists. Each biography is reimagined as a fairytale, piquing young girls' curiosity and wonder. Books are always a great gift!
22. Gravity Maze Marble Run Brain Game
by Think Fun
This challenging game is a blast! It requires some logic, strategy, and persistence; all skills and traits I want my daughter to have. There are over sixty challenge cards that range from easy to hard. Girls, boys, any kid will enjoy setting up the towers and trying to get their marble to make it to the finish line in order to win the game.
23. Super Sleuth Vocabulary Game
Finally, we have a mystery game that is excellent for young learners. Who doesn't like cracking the code and solving riddles? This is an educational game but it's detective-themed, which makes it loads of fun. Earn badges as you answer the riddles and solve the game, all while becoming a skillful vocabularian along the way.
Go Get That Gift!
My kiddos really love quite a few of the things on this list and as a parent, I have been overjoyed that they actually liked something I picked! Hopefully, this gift guide has given you some great ideas and made your gift-giving experience a little less frustrating when you're shopping for an 8 year old girl.